Kim Kardashian
Kardashian broke the Internet when she posted a nude in March with the caption, "When you're like I have nothing to wear LOL." The picture spawned backlash from some, and support from others.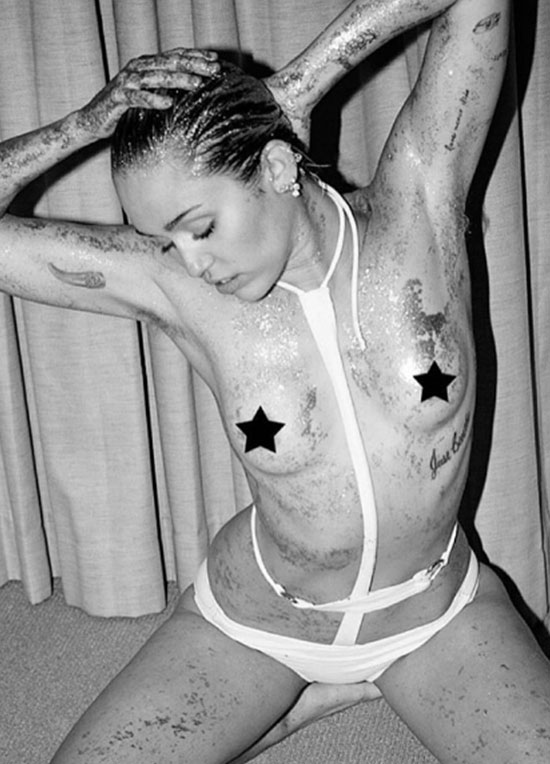 Miley Cyrus

Cyrus is the queen of nude selfies, and the singer will often spark controversy with her raunchy and revealing Instagram posts and outfits. Months ago, she stripped down for the camera, with fans commenting that the image was pornographic.
Nicki Minaj
With plenty of risque nude selfies to choose from, Minaj let her hair down for this one.
The Game
The rapper made headlines in October after Justin Bieber's butt pic with a snapshot in his briefs.
Emily Ratajkowski
Ratajkowski sure flaunts herself on Instagram, and also posted a nude in support of Kim Kardashian's steamy photo with the reality star herself.
Chelsea Handler
Handler set the Internet on fire when she posted a topless picture of herself on a horse in protest of Instagram's no-nipple policy. Her photo was removed, but she kept uploading it. In February 2015, she also uploaded this picture to Twitter with the caption, "Thanks for having me Twitter."
[note: we censored the image]
Tara Reid
The "American Pie" star likes to post pictures of herself in a bikini, but during her New Year's vacation in Mexico, Reid posted a picture on Instagram in which she appeared to be completely naked.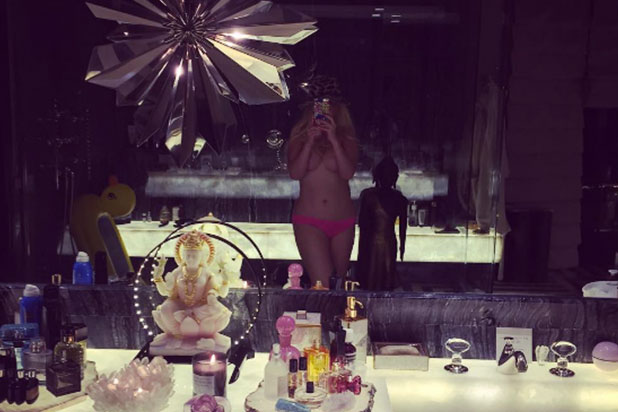 Christina Aguilera

The "Genie in a Bottle" singer wanted to get "personal" with her fans, and posted a mirror selfie of herself wearing nothing but a leopard print hat and pink undies.
Justin Bieber
The "Sorry" singer sure likes to bare his butt on Instagram, once on a tropical vacation in July, and another more recently during a camping trip.
Demi Lovato
The singer stripped down for her Instagram in October, captioning the image, "What's wrong with being confident? #vanityfair #CONFIDENT"